Phosphor Bronze Rods & Bushes:
We are the distinguished manufacturers of P.B. Rods & Bushes having secured a strong foothold in Indian Market through persistent efforts at customers satisfaction.

We give heavy competetion in GM & P.B. Rods & maintain good quality.

We specialised in all the othe sizes and Shapes according to pattern given by client.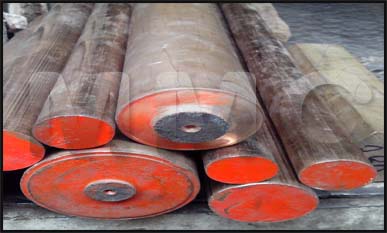 PB Polish Rods
Length : 2 1/2 meter
Size : 6mm & above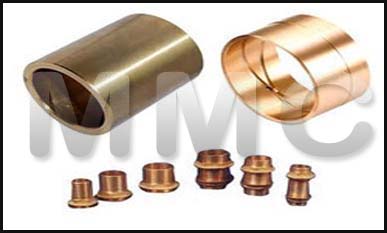 P.B. Polish & Rough Bush
Length : 1 feet
Size : From 1" O.D x 3/8" I.D
To: 16" OD x 15" ID
Gun Metal,Phospher Bronze Material Specification and Applications

MATERIAL
NOMINAL
CHEMICAL
COMPOSITION

TENSIL
STRENGTH
TONS/sq.in

BRINNEL
HARDNESS


LENGTH THROUGH HUB DIA OF BORE

Applications
BSS
(British)
ISS
(Indian)
ASTM
(American)
DIN
(German)
Gun Metals
Leaded Gun Metal
Leaded Gun Metal
Gun Metal
Gun Metal

Cu
83
85
88
88

Sn
3
5
8
10

Zn
9
5
4
2

Pb
5
5
0
0


11
13
16
17


55-65
65-75
65-85
70-95


LG-1C
LG2-C
G4-C
G4-C


-
318-III
306-I
306


-
B-30-4ST-54
B-143
B-143


-
1705
-
-


For items superior to Brass Castings
Elbow,pipes,taps,corks,other hydraulic fittings
pressure light bearings, bushes
Pumps, valves, valve Bodies,guides
Bronzes
Leaded Bronze
Leaded Bronze
Phospher Bronze
Phospher Bronze


76
80
93
90


9
10
7
10


0
0
-
-


15
10
0
0


11
12
12
14


50-70
65-85
60-70
70-100


LB1-C
LB2-C
-
PBI-C


318-IV
-
28Sn.7
28Sn.9


B-30-45-30
B-144-523A
-
B-139-467D


1716
1716
17662
1705



Grease and oil lubricated motion bearings
Bearings for mills railway oil and rubber industries


Bearings and bushings for heavy loads

Bearings for diesel engines electrical generator, Aero enginges also for Worm Gear and Worm Wheels


Impellers Automobile Engines,Gear Blanks

Worm wheels,Fluid Control valves


Aluminium Bronze
Aluminium Bronze
Cu
89
80


Al
9
10


Fe
2
5


Ni

5



32
41



90-140
140-180



AB1-C
AB2-C


305-I
305-II


B150-46T
B148-45190



1714
1714