Stainless Steel Products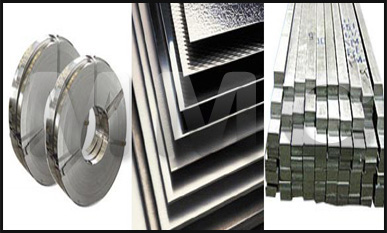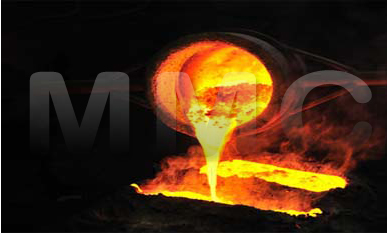 Stainless Steel Rods
stainless steel 304 is basically the same as Type 302 except for a higher chromium and lower carbon content. Its lower carbon minimizes chromium carbide precipitation due to welding and its susceptibility to intergranular corrosion. In many instances, Type 304 can be used in the "as welded" condition while Type 302 must be annealed in order to retain adequate corrosion resistance. Type 304 has the same excellent combination of strength, corrosion resistance and workability as Type 302, and it costs the same. Consequently this type is widely used and is more popular than type 302.
Type 304L is an extra low carbon variation of Type 302. The .03% maximum carbon content eliminates carbide precipitation due to welding. Consequently, the alloy can be used in the "as welded" condition even in severe corrosive conditions. In many cases it eliminates the necessity of annealing weldments except for applications where stress relief is specified. Type 304L has slightly lower mechanical properties than Type 304.
Stainless Steel Pipes/Tubes :
Specifications of Stainless Steel Tubes:
1. Standard: GB, ASTM, JIS, DIN
2. Grade: 201,202,301, 321, 304, 304L, 316, 316L, 409, etc
3. OD range: 8mm-50mm
4. Wall thickness range: 0.3mm-30mm
5. Length: max.18000mm or as demand
6. Surface finish: Polishing (180#,220#,240#,320#400#,600#), Hairline, aid pickling and so on
7. Manufacture technology: cold drawn/cold rolled/hot rolled
8. Type: Seamless & Welded
Applications of Stainless Steel Pipes/Tubes:
1).Petroleum, Chemical enterprise, super heater of boiler, heat exchanger
2).High temperature resistant transmission fluid pipe in power station
3).Ship with pressure pipe
4).The exhaust purification device
5) Construction and ornament
Stainless Steel Sheet:
Stainless steels are a family of iron based alloys that contain a minimum of 10.5% chromium (CR). The presence of chromium creates an invisible surface film that resists oxidation and makes the material passive or corrosion resistant (stainless). There are multiple families of stainless steel which are designed for various applications and uses. Stainless grades can be further modified to meet various processing, corrosion, temperature and strength conditions.stainless steel sheet Our stainless steel sheet is available in 36" and 48" widths based upon availability from our supplying mills. Our in-house cutting capabilities allow us to deliver custom sheet sizes and even 'near net shapes'. Our stainless steel sheet is certified, prime material that is supplied from leading mill sources, and it is used in a variety of industries including aerospace, medical, automotive, food service, energy, petro-chemical and many others.
Stainless Steel Coil:
With five slitters including 12", 18" turret, 18" light gauge, 24" and 50" machines, we have one of the most comprehensive slitting operations in the country capable of processing the largest to the smallest order. Our in-house edging capabilities include the ability to deliver a #1 round skived edge, #5 partial or full square skived edge, #5 rolled edge, or a #3 slit edge. stainless steel coilOur edging equipment can also be customized to minimize camber for customers who require the tightest tolerances. 2R and 3R groove inserts are available as well as traverse wound coils based on your customers' requests. Stainless Steel Sheet & Coil Grades
Stainless Steel Flat Bar:
Stainless steel flat bar is divided into two primary groups – true flat bar and sheared and edged bar. True flat bar is usually in the HRAP condition, though it may sometimes be cold drawn. This bar has fairly sharp corners and tighter tolerances on thickness and width than sheared and edged, and is often used by fabricators where the finished project is polished. Sheared and edged material is cut from plate, and then put through a process which straightens the bars and cleans up the edges. This is a much more cost effective way to buy a flat bar when corner sharpness and tolerances aren't critical. The standard lengths of true bar are 12'-14' random lengths, while sheared and edged bars typically come in 12′ dead lengths.